We are excited to share that we have recently added Cone Beam Computerized Tomography (CBCT) to our office!  CBCT is similar to traditional x-rays which are necessary to diagnose many dental and medical conditions, but unlike traditional methods which only allow us to see information in two dimensions, height and width, CBCT technology adds the dimension of depth.  This can be very valuable when planning many dental procedures, evaluating accurate positions of teeth prior to orthodontics, considering wisdom tooth removal, planning implant placement, identifying pathology, and evaluating airway. 

Very relevant to our practice, CBCT will allow us to efficiently evaluate patients with TMJ concerns including jaws that click and pop, have difficulty moving, or have chronic pain.  Until now, we have had to refer patients out for this information, but now we will be able to acquire this information immediately and have conversations sooner to expedite treatment.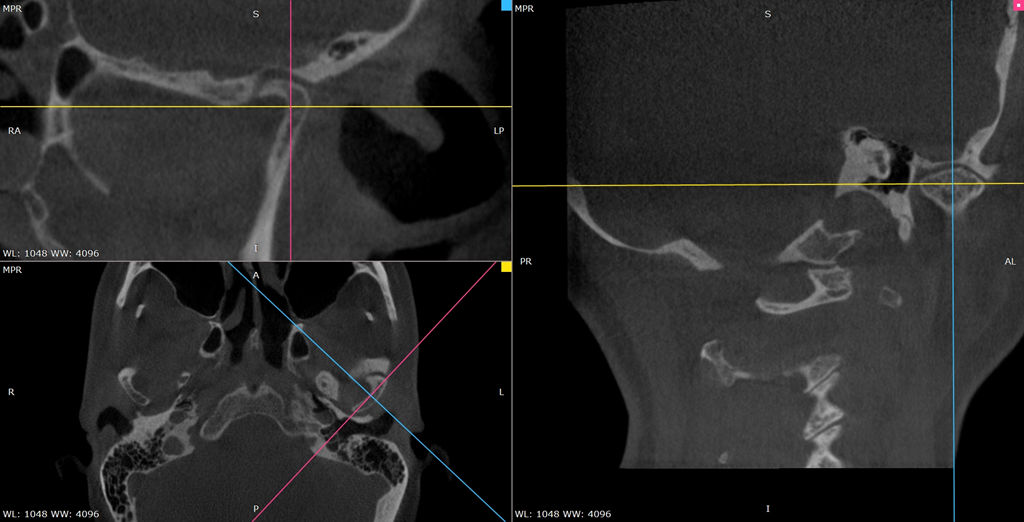 Radiation safety is very important to us and we follow the ALARA principle (as low as reasonably achievable) when deciding how to appropriately image our patients. Compared to a medical CT scan, CBCT radiation exposure is significantly less, yet in a dental setting provides very similar diagnostic information.
Appropriate dental and medical health care depends first on establishing a proper diagnosis, and we are certain that CBCT technology will significantly enhance what we are able to see prior to treatment.  If you have any questions or concerns about this new and exciting piece of technology in our office, please feel free to connect to us!