It's hard to believe, but we're halfway through the month of July and the COVID-19 pandemic is still very real and relevant to all of us. When we closed our office for 8 weeks back in March, we were all hopeful that this would be behind us by now, but unfortunately this is not our reality. Cases continue to rise and now local hospitals are beginning to reach capacity for patient care.
We resumed patient care on June 1st and our focus has been on the safety of our patients, team, and families.  These efforts begin immediately when you arrive at our office.  We've staggered appointment times to reduce cross traffic within our office, removed magazines from our reception area, and have hand sanitizer available when you arrive.  You'll be asked to complete a COVID screening form and we'll take your temperature with a digital forehead thermometer.   If you've been ill or have traveled recently, we may ask that you reschedule your appointment.
Our day to day activity has changed too.  We have adjusted our patient volume to allow more time to disinfect between patients and have made several changes to reduce aerosol production during treatment.  Our hygienists are using high volume suction devices during cleanings and, for now, are no longer using the cavitron to scale teeth.  Our team is now equipped with upgraded masks, face shields, surgical caps, surgical gowns, and face frames to improve the fit of our masks.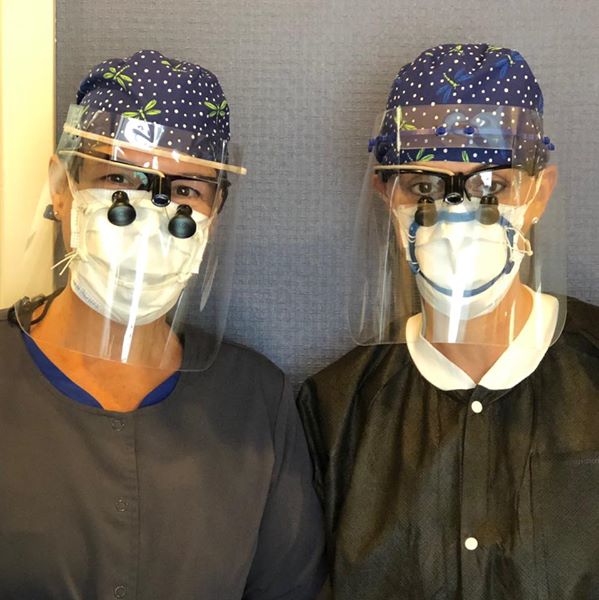 We have also installed Air Doctor air purifiers in our treatment rooms and have been working very hard to wipe all surfaces and disinfect after each patient encounter.
Our office has always taken our infection control and sterilization efforts seriously and has followed guidelines set forth by the Centers for Disease Control. These latest changes enhance what we were already doing to further protect against the threat of COVID-19.
Supply chain issues challenge us due to shortages in masks, gloves, and hand sanitizer, but so far our office has been able to stay ahead of these concerns.  As we navigate the coming months, we will continue to respond and react in the safest way we can to ensure your well-being and still provide you with quality dental care.  If you have any questions or concerns, or are seeking dental services in the Winter Park area, please give our office a call.